My Leave Requests
If you have permission, you can use SchedulePro to submit a leave request.  This request will be sent to a system administrator or manager to evaluate.
How to get there:

Home > Leave Requests
Submitting and Monitoring a Leave Request
Like shift trade requests, leave requests can only be submitted if a system administrator or manager has given you permission to do so.  If they have, though, you'll be able to submit and manage leave requests from the Leave Requests page (available from the homepage).  Here, you'll see a table of all your leave requests in the date range shown on the top (by default it will have as start date today's date and end date three months later) and their statuses.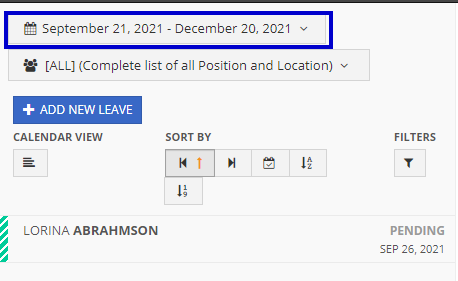 To display all your leave requests for the year, click on the dates and in the window that opens select the Current year option.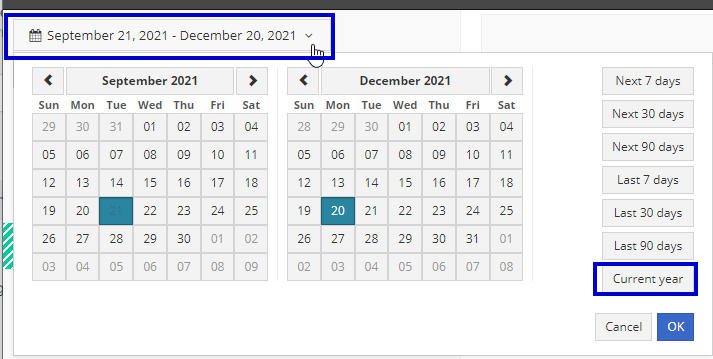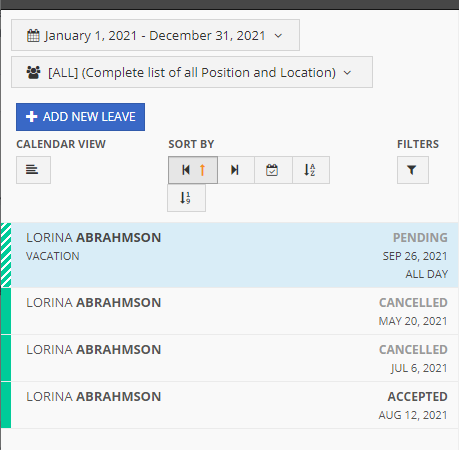 To submit a leave request, click on the "Add New Leave" button.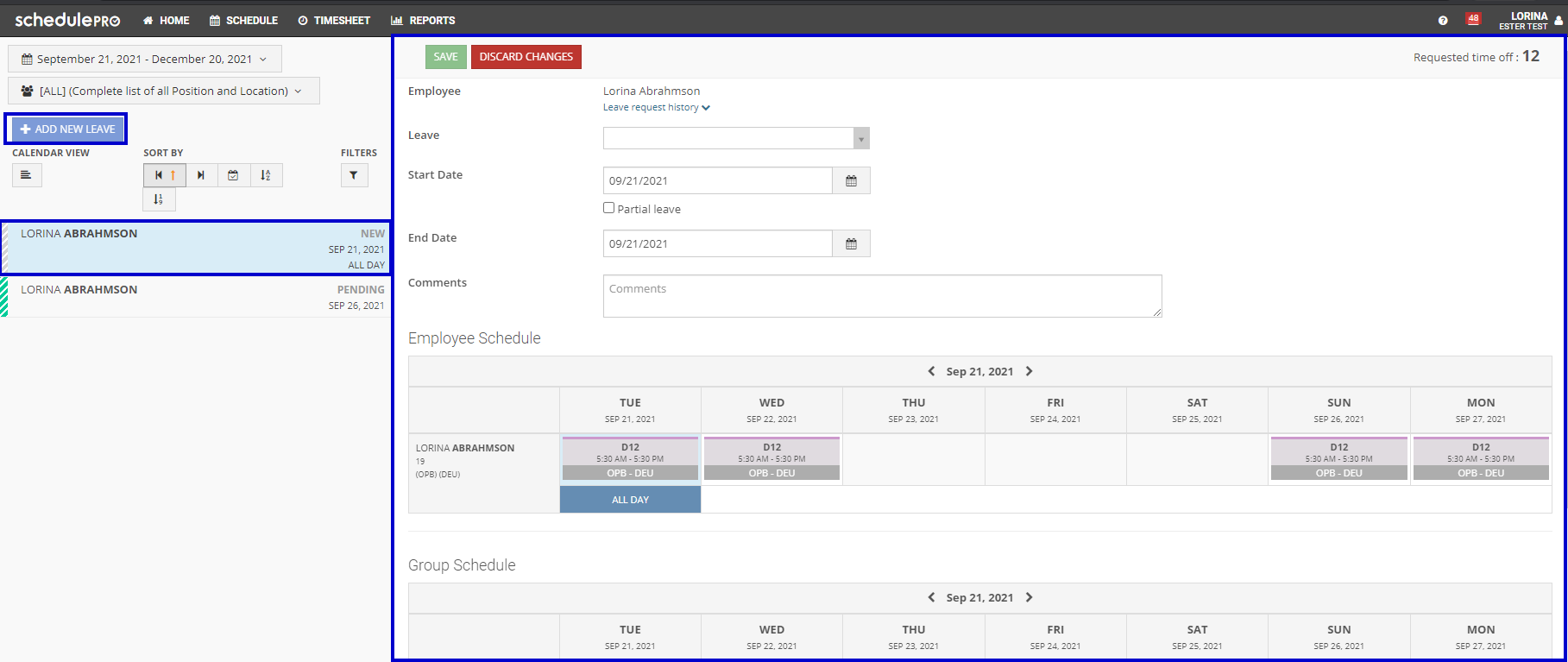 Here's a rundown of the fields above:
Leave – Choose the type of leave you want to take.
Start Date - Enter the date the leave should start, manually or clicking on the calendar and selecting the date.
End Date - Enter the date the leave should end, either manually or clicking on the calendar and selecting the date.
Partial leave – By default, the leave request will be applied as a full day leave. However, if you're going to be on leave for less than a full day, click on "Partial leave checkbox.  This will remove the end date field and add the Start Time and End Time fields for you to enter. You can then use the clock icon next to Start time to choose the time the leave starts.  Similarly, you can use the clock icon next to End time to choose the hour the leave ends. Note: if your shift is an overnight shift and you are asking for a partial leave that starts or ends on the next day you will need to choose the hour with the (+1) next to it (indicates the next day).
Comments – Add any comments you have about the leave.
After filling all the fields, click on the Save button to submit your request.
Once you have successfully submitted your leave request, it will show in the list of your leave requests with a Pending status until the approval of it by a manager.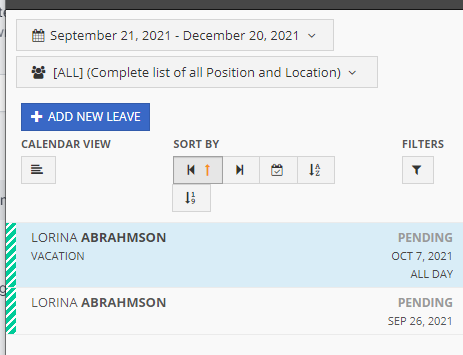 After approval: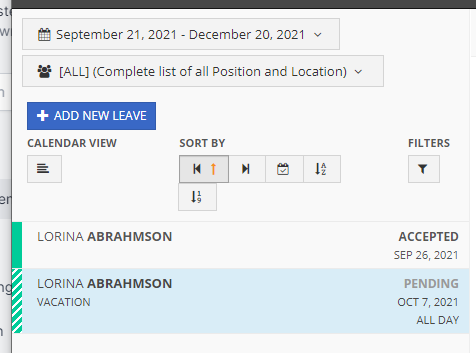 You will receive a notification through the SchedulePro message system (Home > View Messages) when your approval manager approves/declines your leave.


By clicking on the accepted leave you will see details of the submission, updates, approval,...

Approval - Once a request has been approved you have to contact the Approval Manager to have the request cancelled.
---
---